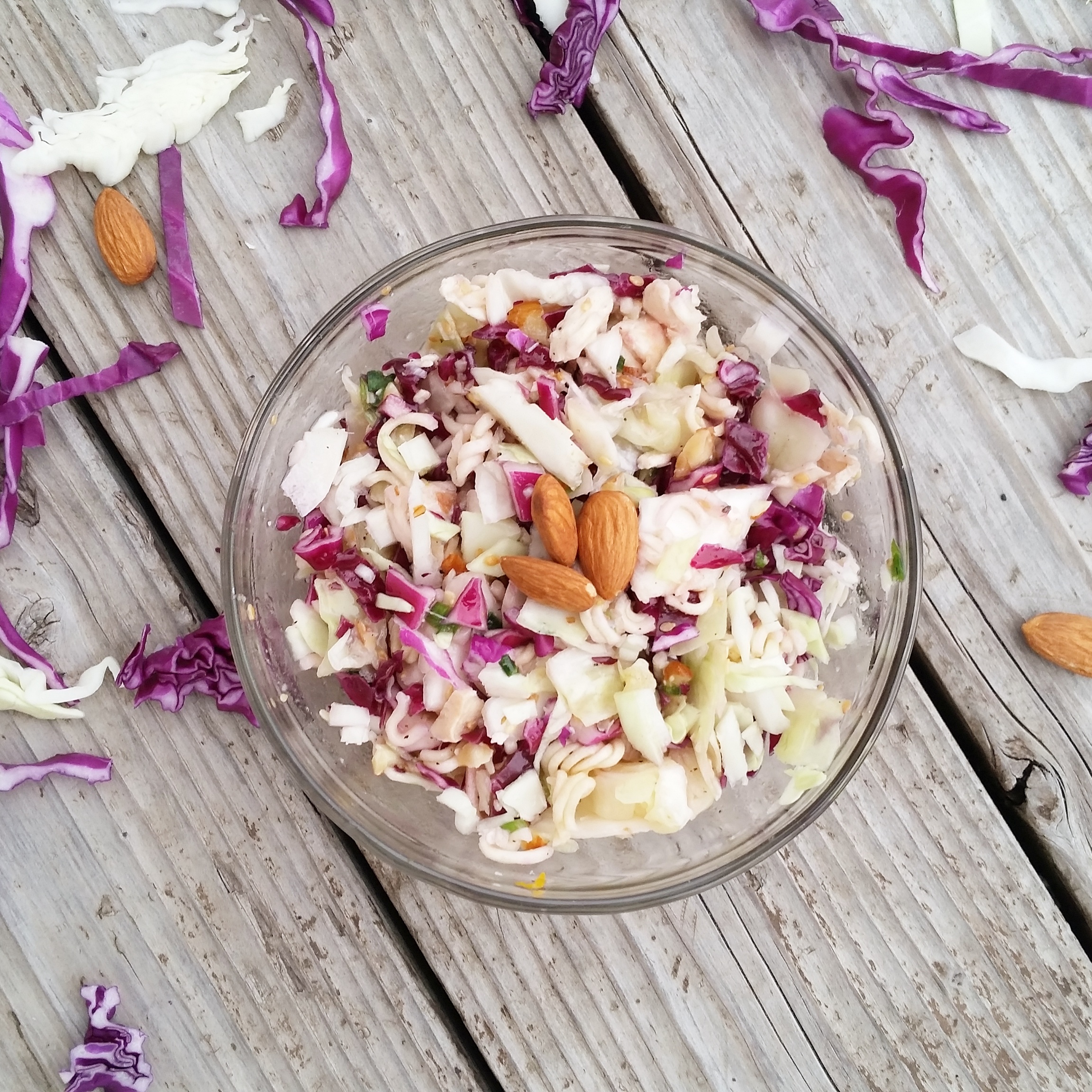 I have fond memories of this salad showing up at many a summer barbecue as a kid. It always tasted better the day after. I've made a few tweaks to my mother's recipe, mostly to make it more colorful. I hope this salad becomes your family tradition like it was mine. Enjoy!
Oriental Chicken Cabbage Salad
4 Cups Green Cabbage, shredded
2 Cups Purple Cabbage, shredded
1 1/2 Cups Cooked Rotisserie Chicken, chopped
1/4 Cup Green onions, chopped
1/3 Cup Slivered Almonds, toasted
1/2 Pack Ramen Noodles, broken into small pieces
Dressing:
1/2 Cup Canola Oil
1/4 Cup Rice Vinegar
2 1/2 Tablespoons Sugar
2 Tablespoons Toasted Sesame Seeds
1/2 teaspoon Chicken Soup Base (I like "Better than Bouillon)
1 teaspoon Salt
1/2 teaspoon Pepper
Directions:
1. Make dressing by adding all ingredients to a mason jar with a tight-fitting lid. Shake until sugar is completely dissolved.
2. In a large bowl, combine all salad ingredients except for almonds and noodles.
3. Toss dressing into salad and chill 2 to 4 hours. Add almonds and noodles just before serving.