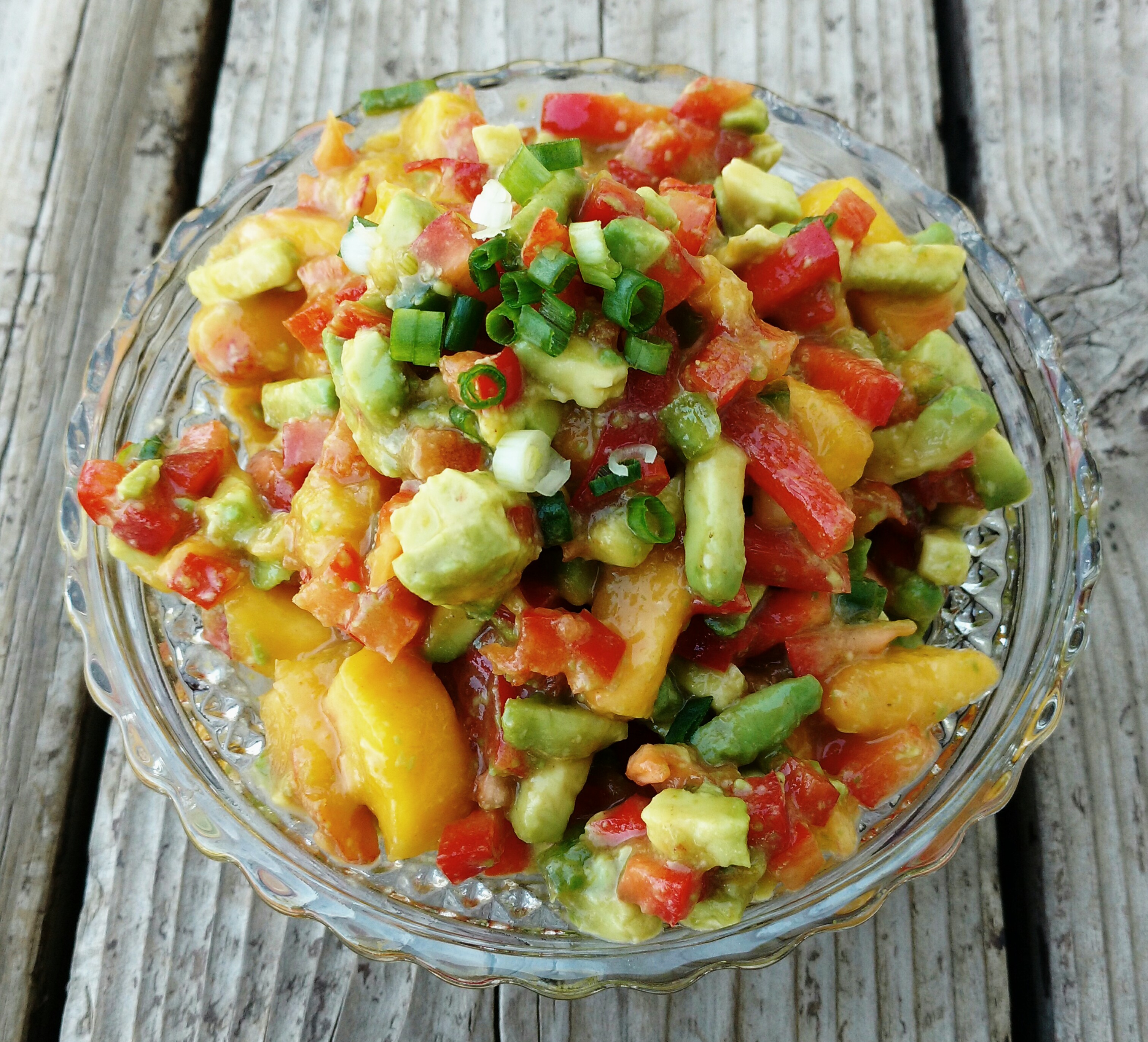 We have been harvesting peaches off our tree left and right this last week! This salsa is a great way to eat a lot of peaches. Use it as a topping on fish, burritos, and salads, or as a dip with chips or crackers. Enjoy this zesty, fresh salsa!
Peach Salsa
6 Fresh Peaches, chopped
2 Avocados, chopped
2 Red Bell Peppers, chopped fine
1 Jalapeno, chopped fine
1/4 Cup Green Onions, chopped fine
2 Tablespoons Lime juice
1 teaspoon Garlic salt
1/4 teaspoon Ground Cumin
Chop all produce and combine in a large bowl. (To save time, refer to these chopping tips.) Mix in the juice and spices and stir to combine. Serve immediately, or store in an airtight container for up to 2 days.
Serves 10-12.