Strawberry Spinach Salad with Red Wine Vinaigrette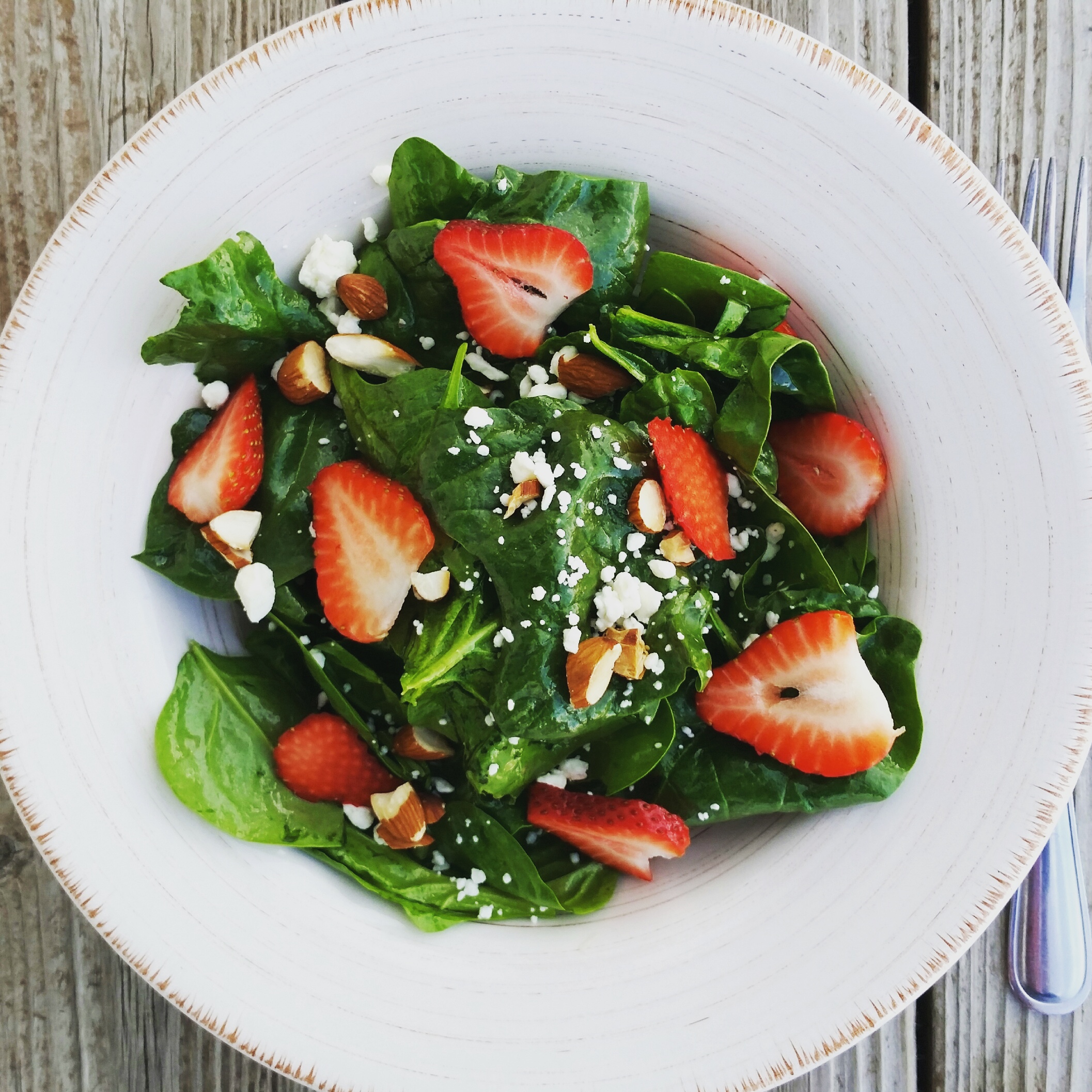 This is a refreshing Spring salad for when berries and spinach come into season. After a long winter, this salad tastes so good! Enjoy!
Strawberry Spinach Salad

4 Cups Fresh Spinach
1 Cup Fresh Strawberries, sliced
1/2 Raw Almonds
1/3 Cup Feta Cheese CrumblesRed Wine Vinaigrette:
1/4 Cup Red Wine Vinegar
1/2 Cup Olive Oil
1 teaspoon Dijon Mustard
1 clove Garlic, minced fine
1 teaspoon honey
1/2 teaspoon salt
Pepper to taste

Directions:
1. Toast whole almonds at 350 degrees for about 8 minutes. Watch closely and be careful not to burn. Let cool before chopping.

2. Meanwhile, combine all vinaigrette ingredients into a mason jar with a tight-fitting lid. Shake the dressing until the honey is totally dissolved.

3. Assemble salad ingredients in a large bowl. Pour half of the dressing over the salad mixture. Serve immediately. This salad does not store well, so plan to eat it all within the same meal.

Makes 6 side dish servings.