Avocado Panini with Red Pepper Hummus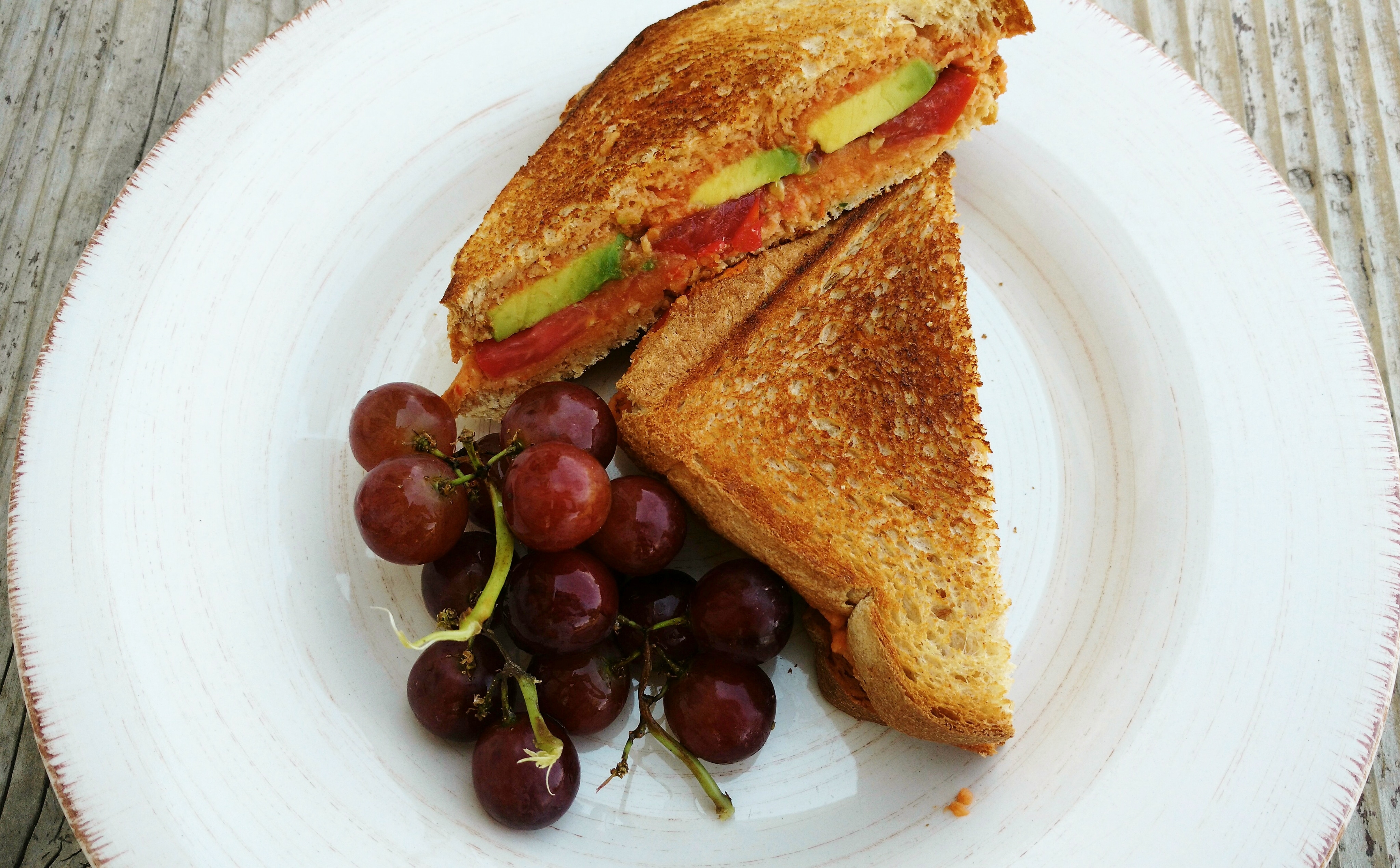 This panini is full of fresh flavors that speak to all your hungry senses. Use my Hearty Roasted Red Pepper Hummus instead of cheese and mayo to satisfy your craving for a dairy-free lunch. Enjoy!
Avocado Panini with Red Pepper Hummus
Ingredients
2

Slices

whole wheat bread

1/2

Avocado

sliced

1/2

Vine-Ripe tomato

sliced

3

Tablespoons

Red Pepper Hummus

4

leaves

spinach
Instructions
Spread hummus on both slices of bread. Layer one slice of bread with avocadoes, tomatoes, and spinach. Top with second slice of bread. Grill in panini press for 1-3 minutes.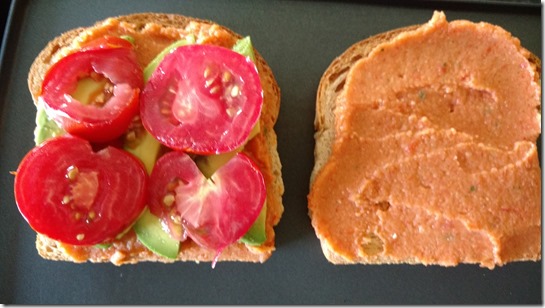 If you are like me, you don't own a panini press. (Maybe Santa will bring me one this year for Christmas.) Until then, I improvise with anything flat and heavy. I literally press my sandwich between my electric griddle and a large cooking pot!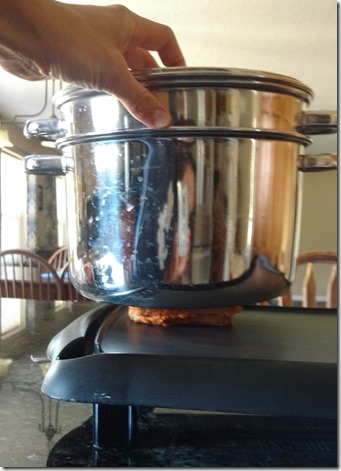 Get creative! You could press your sandwich using a skillet with a 5 pound weight inside—whatever it takes. Flip your sandwich half-way through the cooking process so it is cooked evenly through. Viola! There's your panini-pressless-panini-maker!