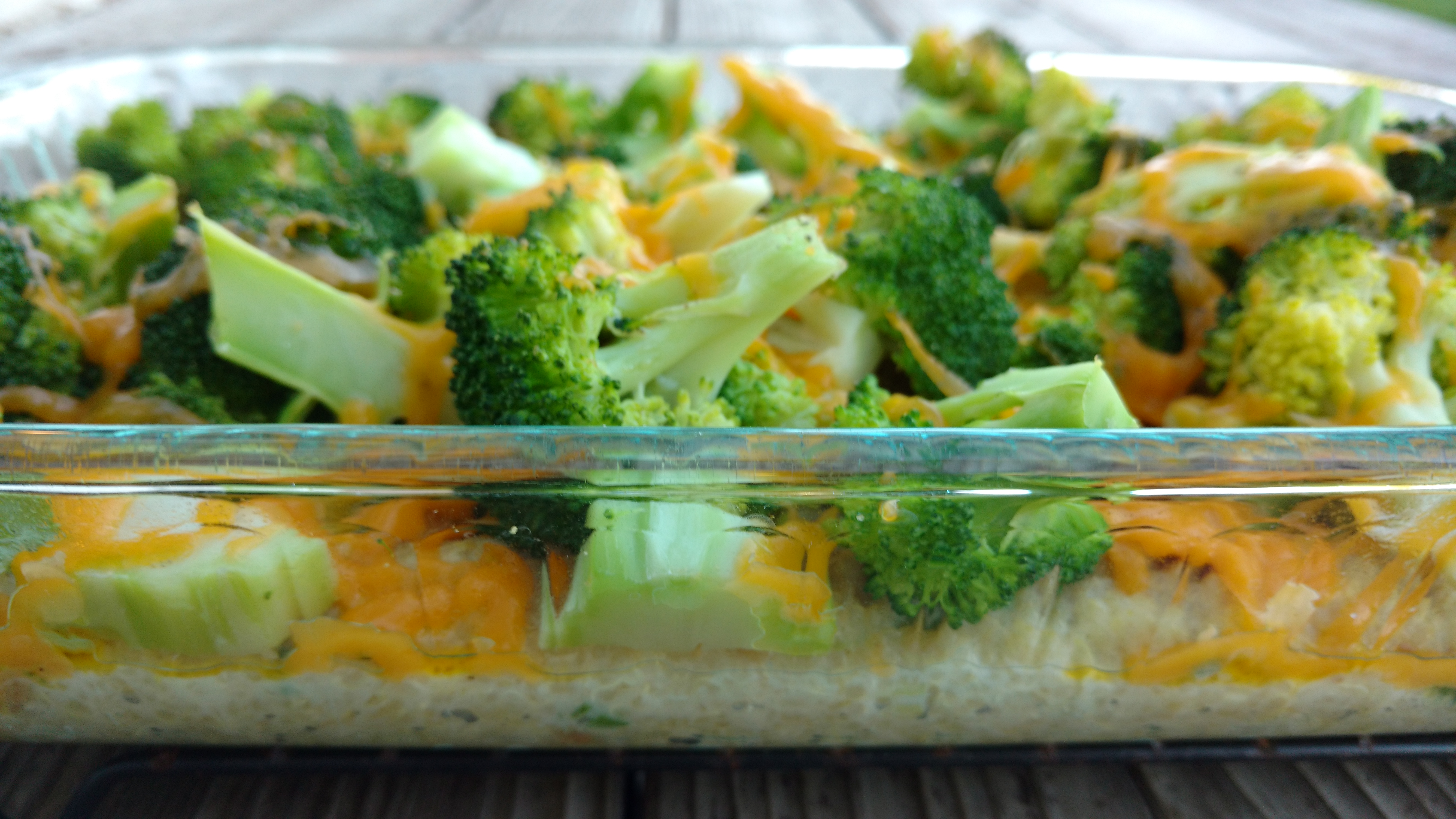 My kids eat their broccoli the best when it's topped with cheese and bacon! This dish is a complete meal with protein, fat, and whole grains. You will feel great about all the Folate, Vitamin K, and other nutrition you are getting from the broccoli. This is a perfect casserole to warm yourself on a chilly winter's day. Enjoy!
Broccoli Quinoa Bake

3 Cups Quinoa, cooked
1 Recipe Hearty Cream of Chicken Soup
1 Cup Chicken, shredded (see tip here)
1 Tablespoon Real Bacon Pieces
3 Cups Broccoli, frozen
1 Cup Cheese, shredded*

Directions:
1. Heat oven to 350 degrees and grease a 9 x 13 inch pan.
Cook Quinoa according to package directions, and set aside in greased pan.

2. Prepare Hearty Cream of Chicken Soup. Pour the soup over the quinoa and mix it well.

3. Top quinoa mixture with shredded chicken and sprinkle with chopped bacon pieces.

4. Chop the frozen broccoli and place on top of the mixture. Bake at 350 degrees for 20 minutes

5. During the last 5 minutes of baking, remove the dish, sprinkle with cheese. *I like to use sharp cheddar, but crumbled Feta or fresh Parmesan is also delicious.* Return to the oven until the cheese is evenly melted.

6. Allow to cool for about 5 minutes before serving.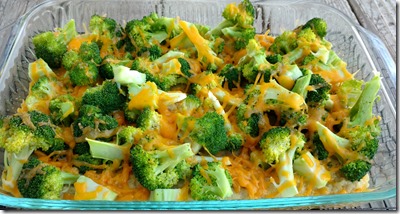 Makes 6 to 8 servings.