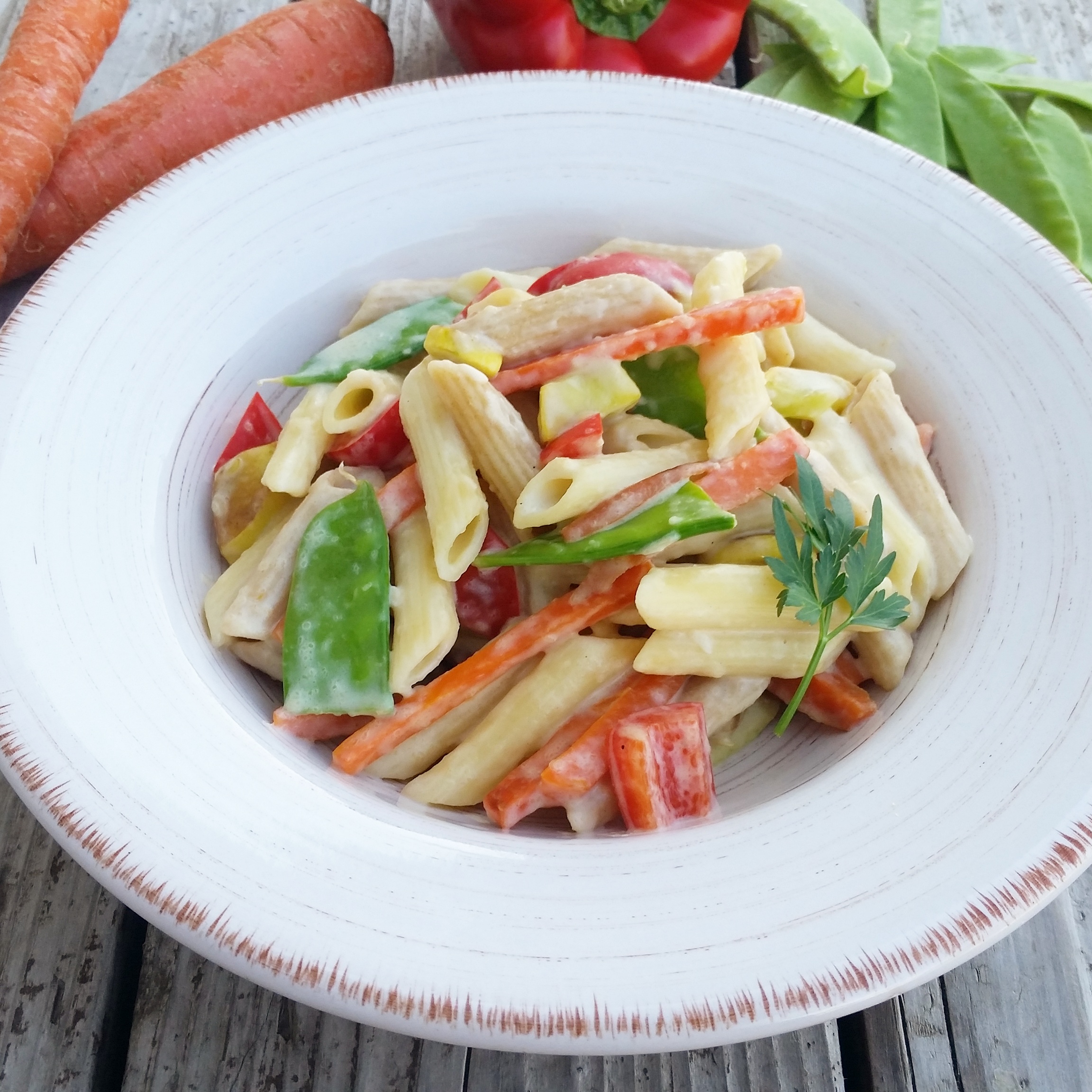 This is the perfect meal to make for those hot, lazy days of summer. All these vegetables are ripe and in season, and this dish won't over heat the kitchen. I use "Guiltless Alfredo Sauce" so you know it's going to be delicious. Enjoy!
Garden Pasta Alfredo
2 Cups Carrots, julienned
1 Red Bell Pepper (1 1/2 Cups), chopped
1 Yellow Squash (1 1/2 Cups), chopped
2 Cups Snow Peas, chopped in half
1 1/2 Cups White Penne Pasta
2 Cups Whole Wheat Penne Pasta
1 Recipe Guiltless Alfredo Sauce
Salt and Pepper to taste
Directions:
1. Lightly coat a large, non-stick skillet with Canola spray. Heat to medium high and cook the carrots for 5 minutes, covered with a lid.
2. Add bell peppers and squash and cook for another 10 minutes. Stir occasionally.
3. During the last 2 minutes of cooking, add the snow peas so they will be crisp-tender.
4. Meanwhile, in a large pot, prepare pasta according to package directions. Drain and set aside.
5. Prepare 1 Recipe Guiltless Alfredo Sauce.
6. Combine vegetables and Alfredo sauce in the large pot of pasta. Stir to combine well. Season with salt and pepper to taste.
7. Serve immediately.