Healthy Two-Minute Peach Cobbler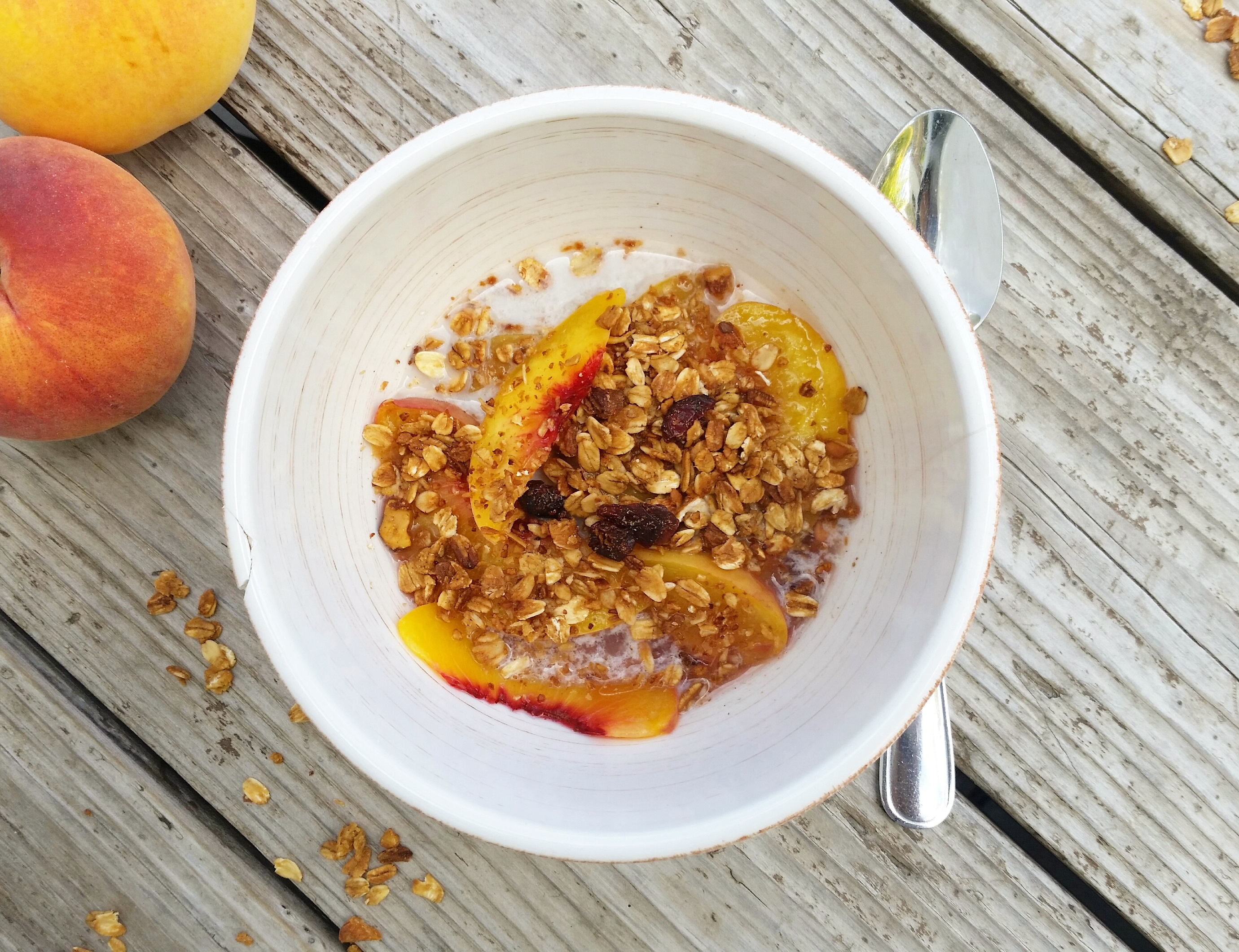 During peach season, one of my favorite treats to make is a quick, single-serving of peach cobbler. I should put this "treat" in quotation marks because it's actually not very calorific, but it tastes awesome and satisfies a mild sweet tooth. Here's how I make it:
Step 1: Thinly slice a fresh peach into about 10-12 slices.
Step 2: In a microwave-safe bowl, microwave the peaches for 2 minutes.
Step 3: Top with 1/2 Cup of my Hearty Granola. (Search "Hearty Granola" in the bar at the top right of the homepage).
Step 4: Drizzle with 2 Tablespoons Vanilla Almond Milk.
Viola! Peach cobbler with next to no effort. You're welcome.