Hearty Breakfast Burritos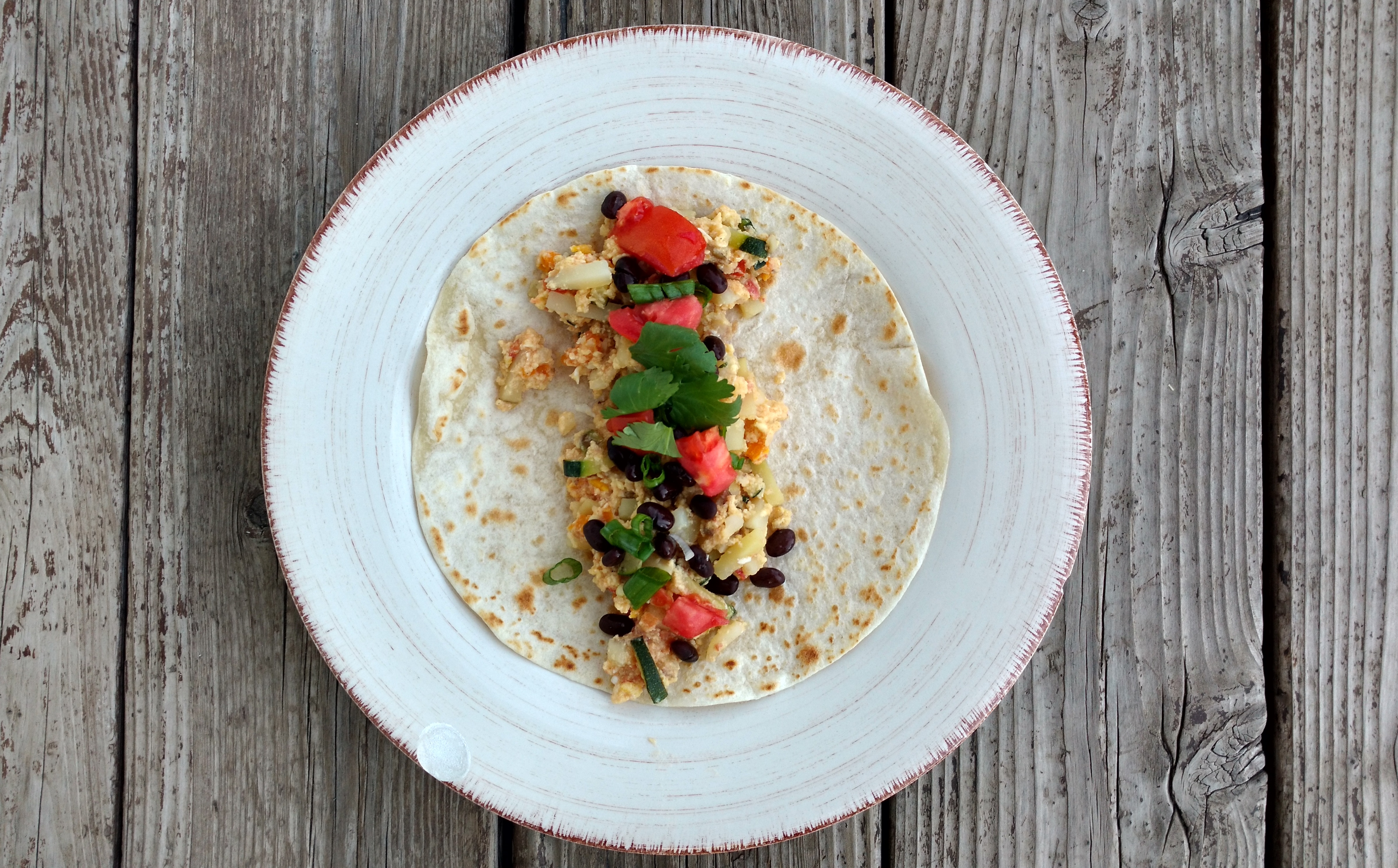 Happy President's Day! Aren't Monday holidays the best? I slept in, read in bed for an hour, and then finally came downstairs to find this: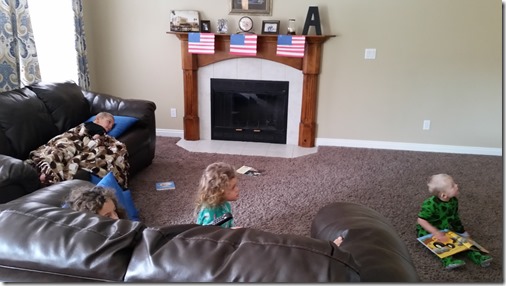 Yep. Those are my cuties who had already spent the morning making paper flags for the mantle while I was lazing in bed. I totally missed the breakfast hour, so we combined our breakfast and lunch into a Brunch late this morning. On the menu was Breakfast Burritos with a huge bowl of fresh fruit to complete the meal. (I also often make this as breakfast-for-dinner when I need a quick fix.) Happy brunching!
Hearty Breakfast Burritos

8-10 Cooked Flour or Corn Tortillas
Double Recipe Veggie Ranch Eggs
1 Cup Black Beans, drained and rinsed
1 Avocado, diced for topping
Salsa for topping
Cilantro, for garnish

Directions:
1. Prepare a DOUBLE batch of Veggie Ranch Eggs. Add black beans and cook until warmed through.

2. If necessary, cook or warm your tortillas.

3. Spread about 1 Cup burrito mix onto tortilla. Top with avocado, salsa and cilantro. Fold into burrito.

4. Devour.

Makes 8 to 10 burritos.