Hearty Chili Cheese Baked Potato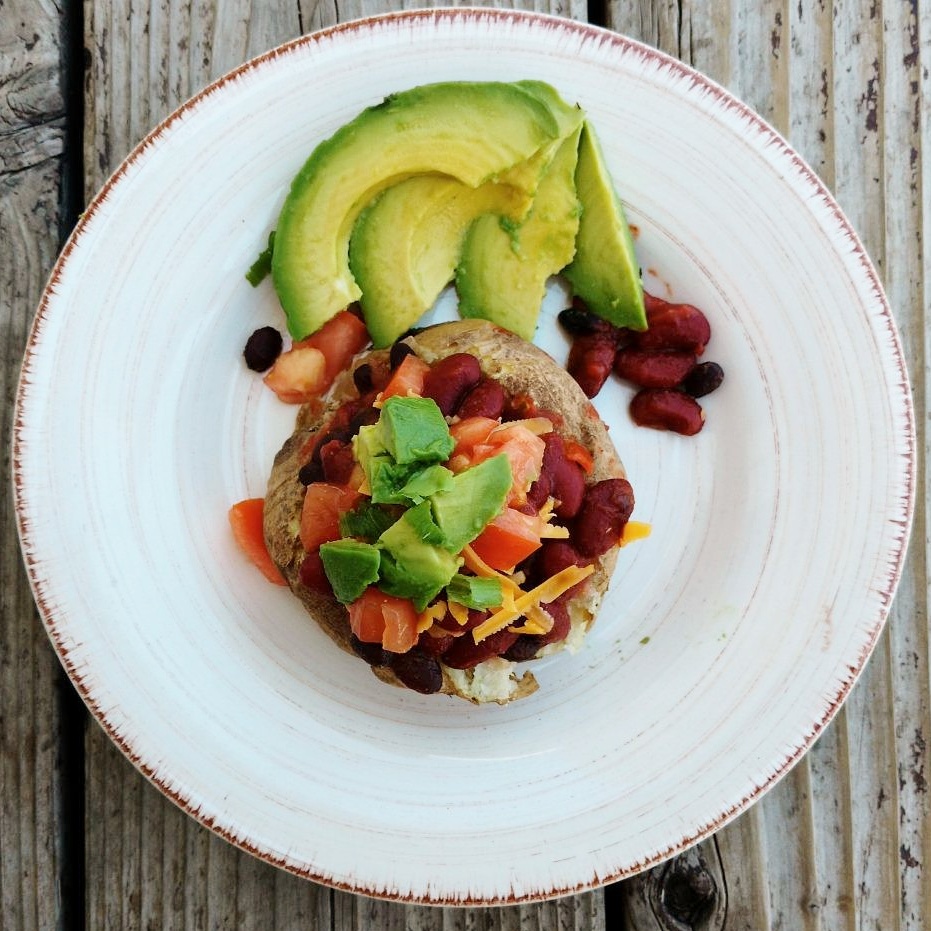 In a hurry? Need a healthy meal for just one or two people? Look no further. You will be able to whip up this Hearty dinner in under 20 minutes, and all the fiber will leave you feeling satisfied for hours. Enjoy!
Hearty Chili Cheese Baked Potato
1 Potato, cooked
1 can Kidney beans
1 4 oz. can Tomato sauce
1/4 teaspoon Cumin
1/2 teaspoon Garlic Salt
Toppings:
Sharp shredded cheddar
Avocado, chopped
Tomatoes, chopped
Green onions. chopped fine
Directions:
1. Wash and dry the potato. Poke the potato 3 times and wrap in a paper towel. Microwave on high for 4-6 minutes.
2.Meanwhile, add kidney beans, tomato sauce and spices to a small sauce pan. Heat on medium-high until warmed through. Cut open potato, lengthwise and fill with chili beans. Top with desired toppings and enjoy!
Serves 2.