Hearty No-Bake Cookie Bites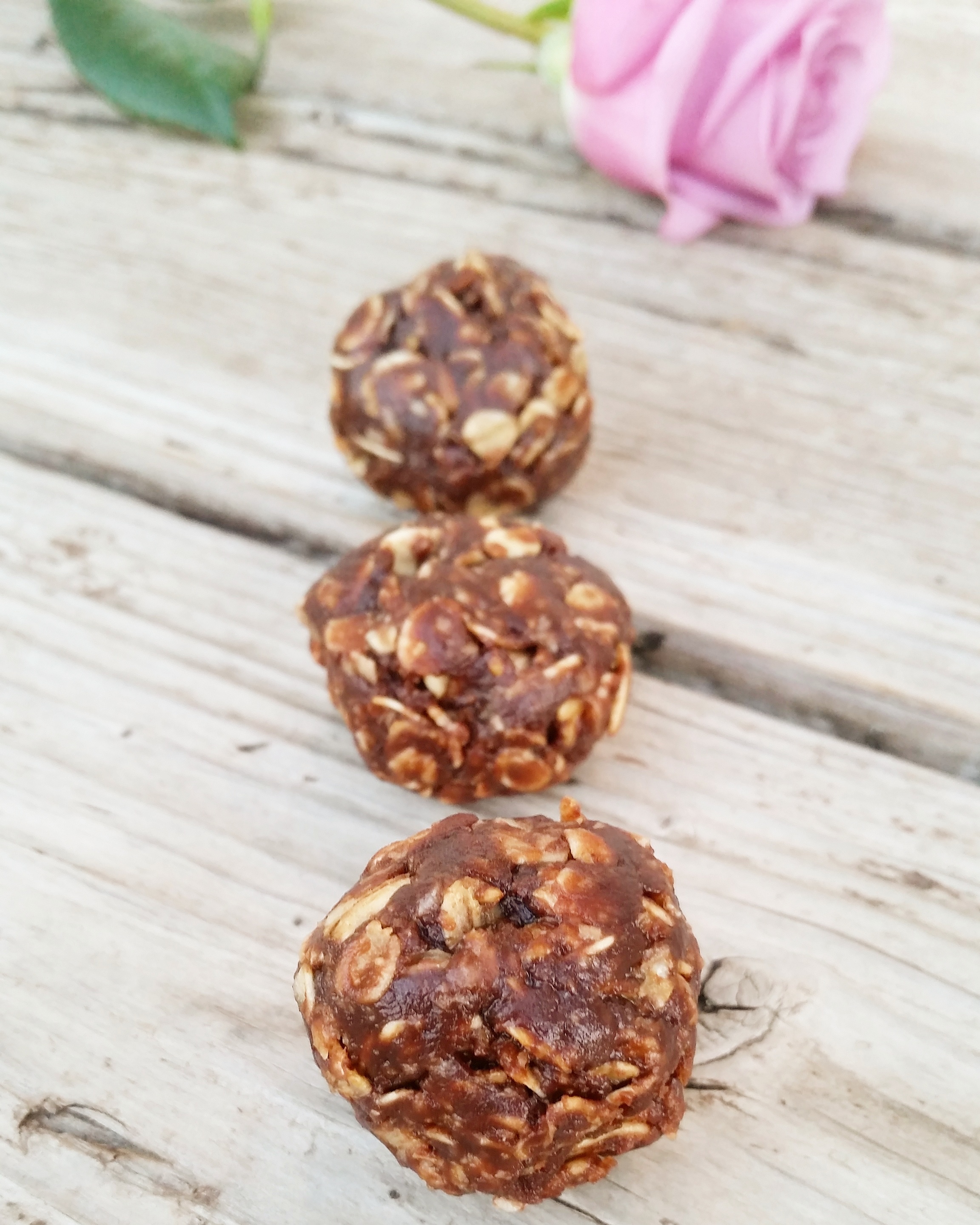 I try hard not to spike my overly sensitive blood sugar, but sometimes a girl just has to have a pick-me-up treat in the middle of a hectic day! So, I altered a typical "No-Bake Cookie" recipe into a treat that won't make me crash 30 minutes after eating it. Even though it is made of whole ingredients it is pretty rich, so I always have to wash it down with a glass of almond milk. Enjoy!
Hearty No-Bake Cookie Bites 1/3 Cup Cocoa

1/4 Cup Butter

1/2 Cup Milk or Almond Milk

1/8 teaspoon salt

1/3 Cup Honey

1/2 teaspoon vanilla

3/4 Cup natural Peanut Butter

3 Cups Old Fashioned Oats

Directions

Add cocoa, butter, milk, and salt to a medium saucepan. On medium-high heat, bring the mixture to a low boil, stirring constantly. Boil for just 60 seconds, remove from heat and add honey, peanut butter, and vanilla. Stir until dissolved. Add oats and stir to combine. Roll cookie mix into golf ball sized bites. Let chill for 5-10 minutes. These can be frozen or refrigerated in an air tight container.

Makes 18 Bites.