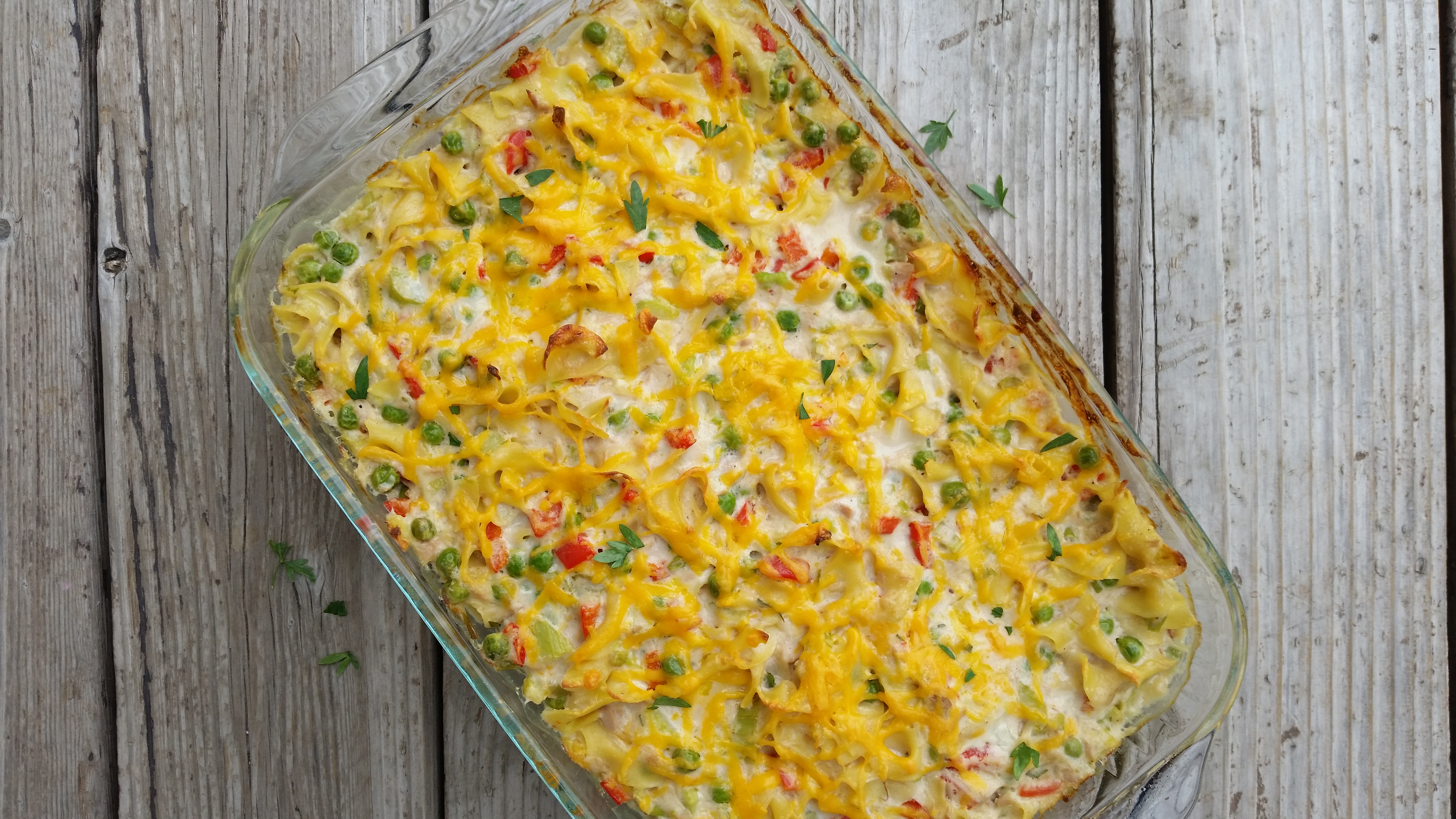 This is a classic casserole that I grew up loving. As usual, I souped it up on vegetables and "healthified" the recipe without sacrificing flavor and texture. We eat this casserole almost once per month. I hope your family loves it as much as we do. Enjoy!
Hearty Tuna Bake
3 Cups Dry Egg Noodles
2 5-oz. Cans Tuna in water, drained
1 1/2 Cup Frozen Peas
1 Red Bell Pepper, chopped
1 Cup Celery, chopped
1 Cup Zucchini, chopped (optional)
1/4 Cup Green Onions, minced
3/4 Cup Greek Yogurt
3/4 Cup Mayonnaise
1 Recipe Hearty Cream of Chicken Soup
2 Tablespoons Fresh Parsley (1 Tablespoon Dry)
1 Cup Sharp Cheddar Cheese, shredded
Salt and Pepper to taste
Directions:
1. Make 1 Recipe Hearty Cream of Chicken Soup
2. Cook Egg Noodles according to package directions just until soft. Do not overcook.
3. Mix all remaining ingredients together in a large mixing bowl.
4. Bake at 400 degrees for 25 minutes.
5. Increase heat to a high broil and bake for an additional 60 to 90 seconds. Watch it closely!
6. Let cool for 5 minutes before serving.
Makes 6 Servings