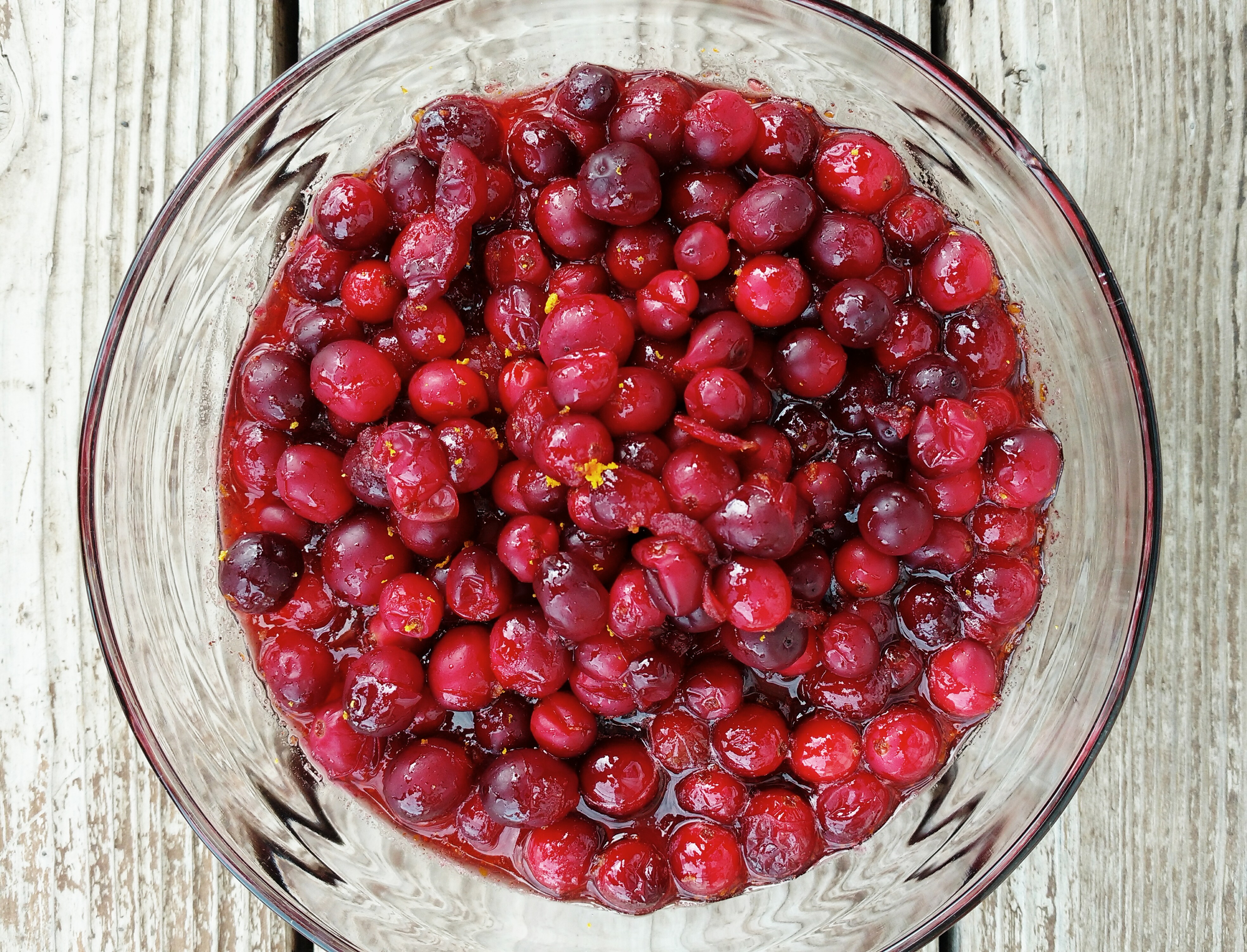 Zesty, spicy, sweet, and tart cranberries—nothing tastes more like the holidays than homemade cranberry sauce! You will love the way this dish fills your kitchen with the aroma of spices and orange zest as the cranberries gently simmer on your stove.
Hearty Cranberry Sauce
1/2 Cup Sugar
3/4 Cup Water
1/4 teaspoon Ground Cloves
1/4 teaspoon Pumpkin Pie Spice
1/2 teaspoon ground Cinnamon
1 12-ounce bag Fresh Cranberries
Zest of 1 Navel Orange
Directions
1. In a medium-sized sauce pan dissolve water, sugar, and spices over high heat. Boil until syrup becomes clear.
2. Meanwhile, rinse the cranberries and remove mushy berries.
3. Add cleaned berries to boiling syrup. Cook for about 5 minutes or until most berries have gently popped but aren't mushy.
4. Remove from heat and add orange zest.
5. Store in air-tight container in the refrigerator for up to 3 days. Serve cold as topping for turkey or spread for rolls.
Makes 8-10 quarter cup servings.